Understand more.
---
Prepare/Enrich is the leading relationship inventory and skill-building program used nationally and internationally. It is built on a solid research foundation and significantly improves a couple's relationship. Prepare/Enrich is custom tailored to a couple's relationship and provides couple exercises to build their relationship skills.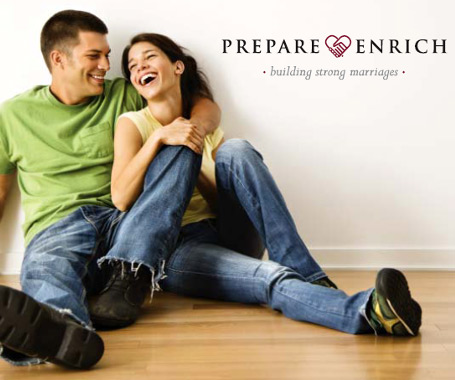 Prepare / Enrich Seminar
$195
(requires $100 deposit)
8-hour training course
Training Materials
Snacks & Drinks
REGISTRATION CLOSED
Meet the Facilitator
Seminar Description
---
Prepare/Enrich is a customized online assessment tool that identifies a couple's strength and growth areas. A trained facilitator provides feedback sessions in which they help the couple understand their results as well as to learn important relationship skills.
Prepare/Enrich can help couples:

Explore strength and growth areas
Strengthen communication skills
Identify and manage major stressors
Resolve conflicts using the Ten Step Model
Develop a more balanced relationship using the Couple and Family Maps
Understand personality differences and maximize teamwork
The Marriage Mentor Training Course will provide you with the skills you need to use the Prepare/Enrich materials most effectively. You will learn how to:
Administer the online assessment
Interpret couple reports
Provide useful feedback to couples
Guide couples exercises
Teach proven relationship skills
Work more effectively with couples
Prepare/Enrich is a scientifically proven program that will help you make a significant impact in the life of a premarital or married couple. Whether you are a counselor, clergy, mental health professional, mentor or relationship educator, Prepare/Enrich is the ideal tool to help you do your job better. As with any sophisticated assessment, you need to get trained on how to administer and interpret the results for your couples.
I thoroughly enjoyed the entire weekend. The highlight of the weekend was the evening of intimacy. I had previously learned the five love languages, however, the way it was presented allowed us to better understand how to meet our spouses love languages in the future.
…I am grateful this valuable resource is so close to home and affordable. I will share it with my clients and friends.
This was a weekend of freedom for me. I was able to understand the reasons my husband and I do the things we do. The effects of bullying, addiction and infidelity had provided lies of rejection, being unloved, unwanted, ugliness and being an outcast because I thought my sins were unforgiveable.